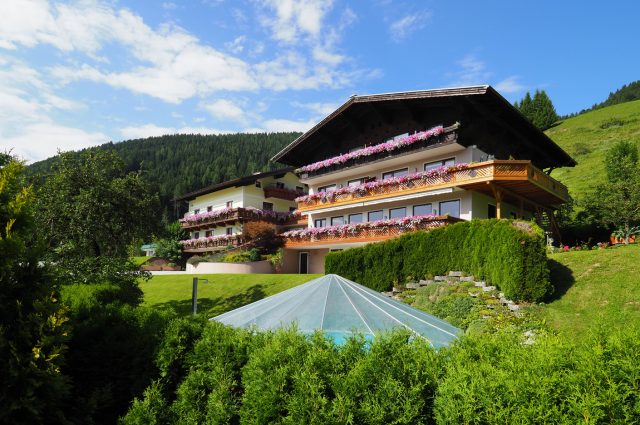 Swimming pool
Best price guarantee – Book here and save money.
Outdoor pool with wonderful view to the mountains
Our outdoor pool with sun roof is the perfect spot, after a hot summer's day, to take a refreshing dip.
It is also an ideal place for your children as well, since the spacious sunbathing and play area always keeps them safely in plaint sight.
Our comfortable pavillion in the midst of a beautiful rose garden is peaceful and quite, simply beckoning you to while away moment after restful moment.
Your holidays, restful rejuvenation, clear mountain air and magical panoramas are certain to set your heart pounding out of pure joy.