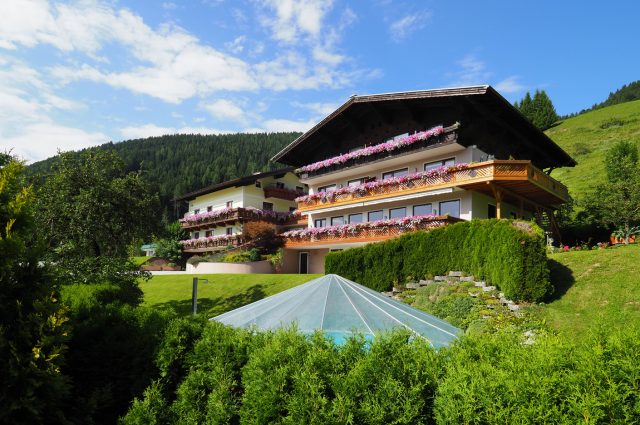 Our House
Best price guarantee – Book here and save money.
A magical mountain location
Our ***Apartments Unterschlag is located on an enchanting high plateau in Lammertal 880 m between Annaberg and Abtenau.
Only 5 km to the skiing area Dachstein-West – the home of our ski world champigon Marcel Hirscher.
Here in the midst of the impressive alpine world of the Gosaukamm and Tennengebirge, we offer your whole Family Holidays that are filled with variety, yet peaceful and relaxing and that guarantee your every dream will come true.
Far removed from street noise and the hectic outside world, you are able to enjoy the wonderful peace and quiet and take a deep, cleansing breath of pure Alpine air.
Exclusive hospitality and the sense you are in for the pampering of a lifetime accompany you throughout our guest house.
Look forward to a region filled with recreation, enjoyment and wonderful nature.