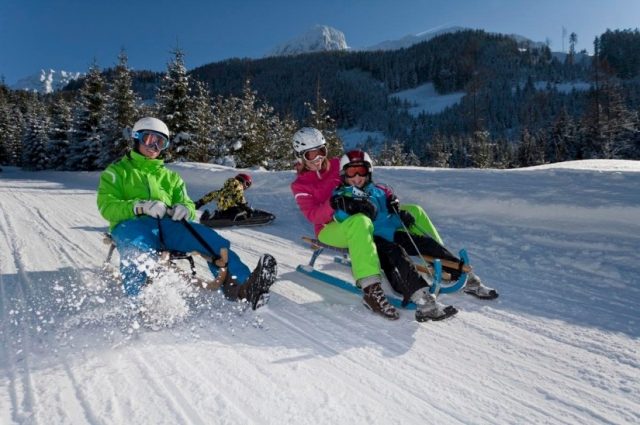 Fun- and Outdoor Sports
Best price guarantee – Book here and save money.
A great alternative to tradtitional skiing, here you will find several different fun-sports to check out.
Try your hand at snowbiking – great wintertime fun that makes use of the actual ski slopes. Snowbikes are available for rental in Abtenau.
Or try a different kind of fun-sport equipment, such as a "Bockerl" – also possible in Abtenau right on the Karkogel.
Yet another cool tip: Sledding in Lammertal – eihter on a maintained sled run in Lungötz or Abtenau, or down one of the side roads.
Snowtubing – Ride an inflated innertube at break-neck speeds down a 350 m track. Possible in St. Martin am Tennengebirge, also under the floodlights.