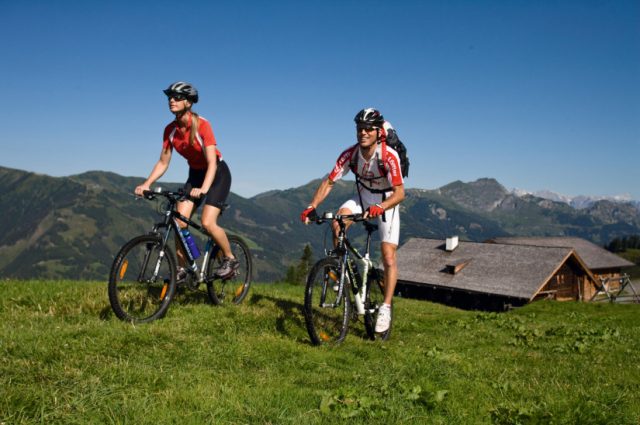 Cycle and mountain biking
Best price guarantee – Book here and save money.
The Lammertal is a biking paradise for young and old. Whether you prefer a leisurely experience or more athletic challenges, in Tennengau you are certain to find the bike tour that's perfect vor you.
For example, the Tauern Bike Path takes you on a pleasant ride into Salzburg City, wheras trained mountain bikers are greeted by Tennengau's alpine world: with  720 Kilometers of marked trails and 22 different tours, you can be certain it has something perfect in store for you.
For E-bikers, too, there's an opportunity to rent out E-bikes and tackle a tour or two with an electrical tailwind in your sails.
Overview for cycling and biking :
Perfect tours for racing biker
Cycling on the Salzburger Tauerncycle path
Demanding Mountainbike-Tours to the Tennengauer alpine pasture
Unhurried routes to the Tennengau Points of Pleasure
Family friendly cycling routes to the places of excursions in the Tennengau
Renting agency for E-Bike in surrounding area