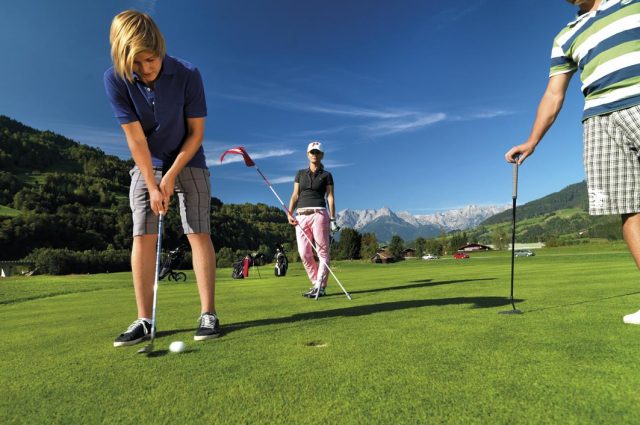 Golf
Best price guarantee – Book here and save money.
With 18 Golfclubs is Salzburg a real paradise for golf players where you can reach all about 1 hour by car
All golf courses round our Alpenpension Unterschlag lies inmidst a wonderful alpine Panorama. There are 9-loops Public Course for beginners and also Leading Golfcourse for single handicaper, everyone will find the right.
An overview about the most beuatiful places:
Golfclub Radstadt
27-Loops (18-Loops place for compatition, 9-Loops place for academy)

OPEN GOLF St. Johann Alpendorf
18-Loops (9-Loop Orange Course, 9-Loop Blue Course)

Golfclub Goldegg
18-Loops

Golfclub Gastein
18-Loops

Golfclub Urslautal
18-Loops

Golfclub Zell am See – Kaprun – Hinterglemm
Leading Golf Course
36-Loops(18-Loops Schmittenhöhe, 18-Looops Kitzsteinhorn)

Golfclub Gut Brandlhof
18-Loops

Golfclub Mittersill
18-Loops
Golfclub Altentann
Leading Golf Course
18-Loops

Golfclub Römergolf
27-Loops (9 Loops Kornbichlcourse, 18 Loops Panoramacourse)

Golfclub Lungau
27-Loops (18-Loops championship place, 9-Loops Par 3 Place)