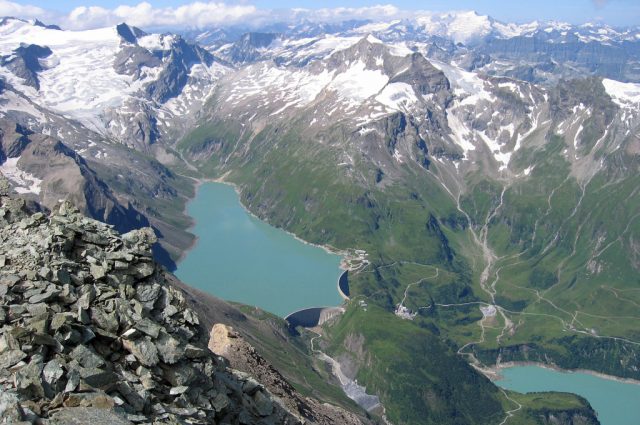 Mountain Reservoires in Kaprun
Best price guarantee – Book here and save money.
Discover the reservoires Mooserboden and Wasserfallboden embedded in the impressive mountains of the Hohe Tauern!
The dam is 107m high and 500m long – enjoy the astonishing view at the huge reservoirs at 2.000m altitude. Modern busses take you straight up into the heart of the alpine world.
Hike at the Moserboden dam and explore its inside. You'll learn how "green" electricity is generated through the 160 Million m³ of water, for example with the new pumped storage power station Limberg II. The Ice and Electricity visitor centre tells you about the history of the Hohe Tauern range and Tauern hydroelectricity.