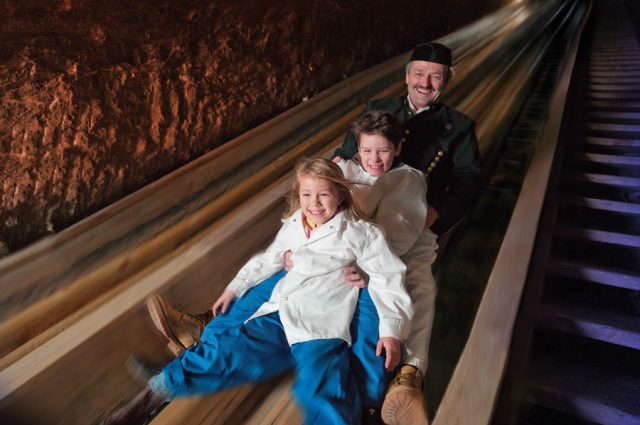 Hallein Salt Mines
Best price guarantee – Book here and save money.
Magical World of Salt Mines Salzburg
Discover the oldest mine exhibition in the world and jump into the 2,500-year-old history of salt, the "white gold" of centuries past.
Here in Hallein you will follow the footsteps of the Celts and discover the mysterious world of the salt miners.
Ride the mine railway comfortably into the depths of the mountain and make your way down two miner's slides to the subterranean salt lake. Here a magical world of light, water and sound awaits you. Discover the kilometre-long salt mining labyrinths and follow the mysterious trail of the mountain miners.
The Hallein Salt Mines are open for you year-round and are a perfect all-weather holiday sightseeing destination for the entire family, as well as an ideal destination for group day trips.