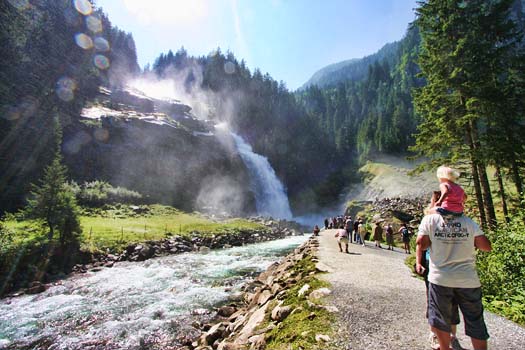 Waterfalls of Krimml
Best price guarantee – Book here and save money.
Europe`s Highest Waterfalls
With their impressive waterfall drop of 380 m the Krimml Waterfalls are the fifth highest waterfalls in the world.
A hiking trail  makes it possible to get very close to this breathtaking nature spectacle, affording sensational views.
Enjoy the refreshing mizzle and the impressive power of the water amidst the gorgeous scenery of the Hohe Tauern National Park.