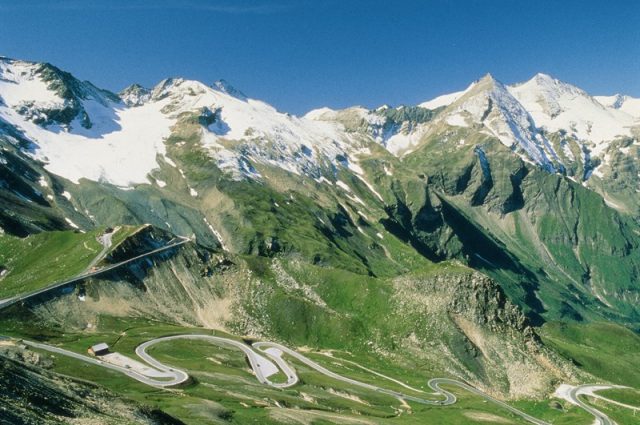 The Großglockner High Alpine Road
Best price guarantee – Book here and save money.
The most famous alpine road leads you into the heart of the Hohe Tauern National Park, to the highest mountain in Austria, the Grossglockner (3,798m) and its glacier, the Pasterze.
You will have a driving and nature experience of a special kind on 48 kilometres of high alpine road with 36 bends, and an altitude ascent to 2,504 metres!
You pass through a unique world of mountains with blossoming alpine meadows, fragrant mountain forests, massive cliffs and eternal ice to the foot of the Grossglockner, the Kaiser-Franz-Josefs-Höhe.