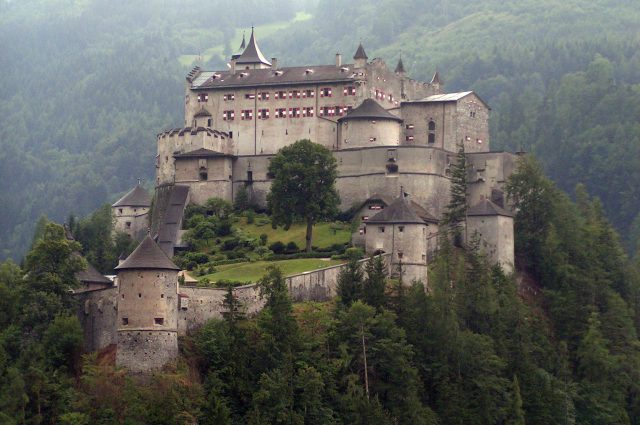 Hohenwerfen Fortress
Best price guarantee – Book here and save money.
The 900-year-old Hohenwerfen Fortress towers high above the Salzach Valley, between the Tennen and Hagen mountain ranges.
Adventurers and culture buffs will find exactly what they're looking for at Hohenwerfen: a variety of entertaining attractions including tours of the fortress, a weapons exhibit, a romantic castle tavern, a medieval shop and the historic Falconry Center with daily flight demonstrations, the first Austrian Falconry Museum as well as a birds of prey nature trail.
The comprehensive calendar of events at Hohenwerfen Fortress is continuously updated and enhanced, e.g. the areas open to the public were adapted for guided night tours. Special programs are offered throughout the season, including countless afternoons offering folklore, theater performances, fairy tale walks, medieval activities, special tours, mystic nights and the special falconry programs.
A lift is available to access the upper castle courtyard (optional) or you take a walk about 15 minutes.